On a busy TV weekend, PBS offers escapism with new drama Portofino Hotel and the penultimate season of Inspector Morse prequel Effort. DTT Animal Kingdom serves its final season of intrigue, while Showtime is closing up shop on The first lady and I like it for you. The story After Jacky spotlights black superstars who followed Jackie Robinson into Major League Baseball, a curtain raiser for a flurry of June 19-related programs on Sunday. A curated critical checklist of notable weekend TV:
Portofino Hotel
SUNDAY: Natascha McElhone (Halo) shines bright in this six-part escape drama as Bella Ainsworth, owner of a villa-turned-hotel in Italy's picturesque Riviera town of Portofino. (Much of the series was filmed in Croatia.) While Bella welcomes high-society British travelers to her establishment in 1926, including the young woman in line to marry her wounded war hero son (Oliver Dench , grand-nephew of Dame Judi), soapy intrigue swirls across the sun-dappled landscape. Perfect for those looking for a cozy respite and who couldn't enjoy it this summer?
Effort
SUNDAY: With three feature film cases comprising the eighth and penultimate season of the mysterious masterpiece! prequel to Inspector Morse prequel, young Morse (Shaun Evans) fights the bottle while solving crimes. Evans directs the first episode, involving a murder at an Oxford college.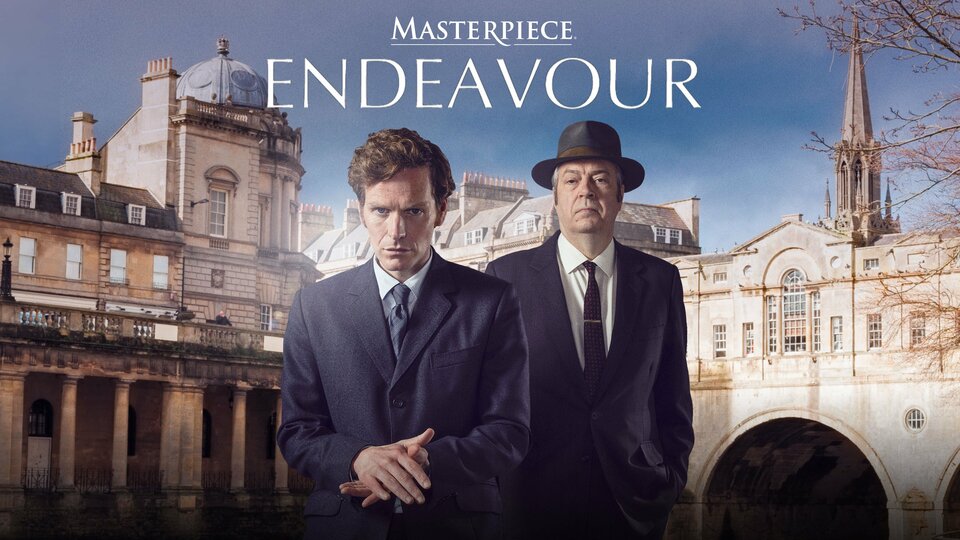 Animal Kingdom
SUNDAY: It's the beginning of the end for those rowdy Cody boys as the crime drama's sixth and final season opens with back-to-back episodes. A cold case investigation will put Cody's expanding empire in jeopardy, but first Gia (Karina Logue) has a new job opportunity for the boys, while nephew J (Finn Cole) handles the numbers. and Craig (Ben Robson) works through his sobriety and co-parenting issues.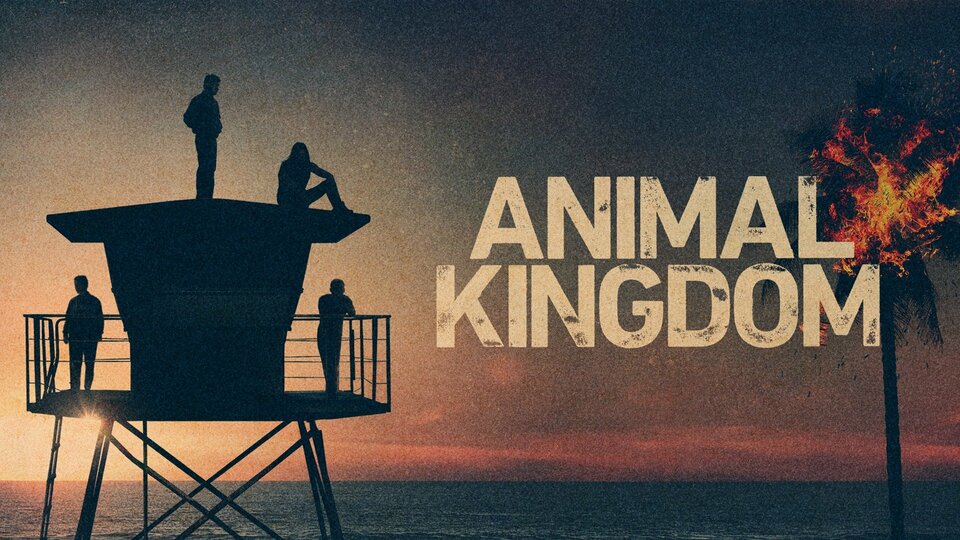 The first lady
SUNDAY: The tri-level biographical drama ends on parallel threads of uplift after adversity. Eleanor Roosevelt (Gillian Anderson) finds new purpose after FDR's untimely death — AccommodationRobert Sean Leonard's Robert Sean Leonard has a brief cameo as his successor, Harry Truman – while decades later, a recovering Betty Ford (Michelle Pfeiffer) opens the Betty Ford Center. For Michelle Obama (Viola Davis), the publication of successful memoirs partly mitigates the results of the 2016 election. Also finishing its first season on Showtime: the comedy I like it for you (Sunday, 8:30 a.m./7:30 a.m.), in which Joanna (Vanessa Bayer) deals with the consequences of lying about her return from childhood leukemia — a deception that earned her a spot on home shopping channel SVN .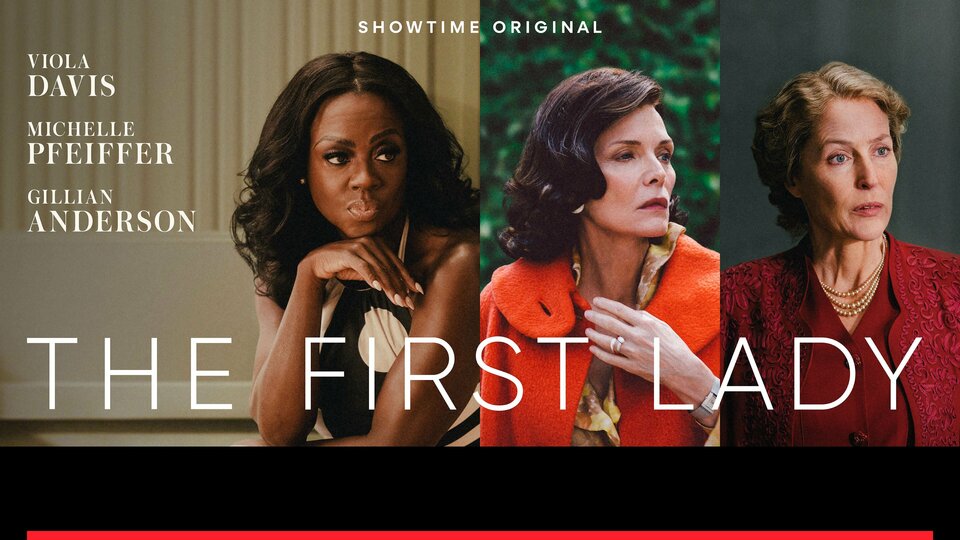 After Jacky
SATURDAY: This year marks the 75e anniversary of Jackie Robinson's rise to major league baseball, breaking the sport's long history of racial segregation. The enlightening documentary After Jacky follows the fates of three players who followed Robinson into the game – Curt Flood, Bill White and pitching ace Bob Gibson – spending their glory days in the late 1950s and 1960s on the St. Louis Cardinals. While they rose to diamond fame during the American civil rights movement, they soon realized that integration didn't always mean equal treatment, and each faced their own battles with prejudice.
The power of June 19
SUNDAY: Now recognized as a national holiday, Juneteenth is widely broadcast on television, starting with the BET special (hosted by CBS anchor Jericka Duncan) celebrating the cultural significance of the holiday, with segments on barbecues, the music (a performance by Tank and the Bangas) and an interview with historian Henry Louis Gates Jr.
More Juneteenth programming:
30e Anniversary Bounce Trumpet Awards (Sunday 7/6c, Bounce): Among those honored at the annual ceremony: Emmy-winning actor Courtney B. Vance, Def Comedy Jam producer Stan Lathan, Scripps National Spelling Bee winner Zaila Avant-Garde, Georgia Senators Raphael Warnock and Jon Ossoff and community humanitarian Princess Sarah Culberson. Performers include Tank, PJ Morton and Avery Wilson.
Black Pack: Excellence (Sunday 8/7c, The CW): The "Black Pack" of Taye Diggs, Ne-Yo and songwriter Eric Bellinger return to celebrate the holidays with a tribute to Sammy Davis Jr. and a performance by american idol winner Jordan Sparks. Followed by Brandon Leake: A Family Affair (9/8c), in which the America's Got Talent The winner uses his spoken word poetry to illuminate his life in Stockton, California, and honor the family that inspires him.
Civil (streaming on Netflix): Kenya Barris (blackish) is among the executive producers of a documentary about civil rights attorney Ben Crump, following him through a turbulent year, including his work on civil cases for George Floyd, Breonna Taylor and Andre Hill.
Omitted: The Black Cowboy (2 p.m./1 a.m., ESPN2): Hour-long documentary sheds light on a mostly unknown chapter in Western history, focusing on Bill Pickett, born into slavery but renowned for his cowboy prowess -boy as the first black cowboy inducted into the National Rodeo Cowboy Hall of Fame. An invitational rodeo posthumously named in his honor was the first all-black rodeo to air on national television.
Inside Weekend TV:
Transplant (Saturday, 8/7c, NBC): Things take a turn for the worse in the Canadian medical drama when a citywide blackout forces surgeon Bash (Hamza Haq) and his fellow doctors to operate without light.
Moriah Lighthouse (Saturday, 8/7c, Hallmark): DuskRachelle Lefevre stars as a cabinetmaker who dreams of restoring a lighthouse in the French seaside town where she lives. It turns out that a visiting American architect (Luke Macfarlane of the next Brothers).
Suitcase Killer: The Melanie McGuire Story (Saturday 8/7c, Lifetime): In a true-crime docudrama, Candice King is Melanie, a married fertility nurse who falls in love with a doctor, then gets high on drugs and kills her husband, stuffing his body parts into three suitcases thrown into the Chesapeake Bay. This violates every do no harm rule imaginable.
Murdaugh Murders: Deadly Dynasty (Sunday 9/8c, Investigation Discovery): Airing in its entirety, a three-part true-crime documentary series explores the powerful South Carolina family's web of deception and crime, culminating in the double murder of the wife of attorney Alex Murdaugh and Sons.
Billy the kid (Sunday 9/8c, Epix): The Western biographical drama ends its first season on the eve of the Lincoln County War, when the Seven Rivers Gang's attacks on farmers force Billy (Tom Blyth) to switch sides.
Flatbush torts (Sunday 11/10c, Showtime): The scruffy comedy-drama about two Brooklyn pals — high school teacher Dan (Dan Perlman) and bohemian artist Kevin (Kevin Iso) — is back for a second season, as the friends pick up the pieces from the filming of the first season's cliffhanger and near-fatal overdose.
Bad (Sunday, streaming on Paramount+): New priest David (Mike Colter) is approached by the obscure "Entity" (think Vatican Secret Service) to perform clandestine missions – which distracts him from the case of the week, involving a viral internet meme, "Visiting Jack" is forcing local teens to do naughty things. Still, the scariest part of this episode is Kristen's (Katja Herbers) spooky toilet.